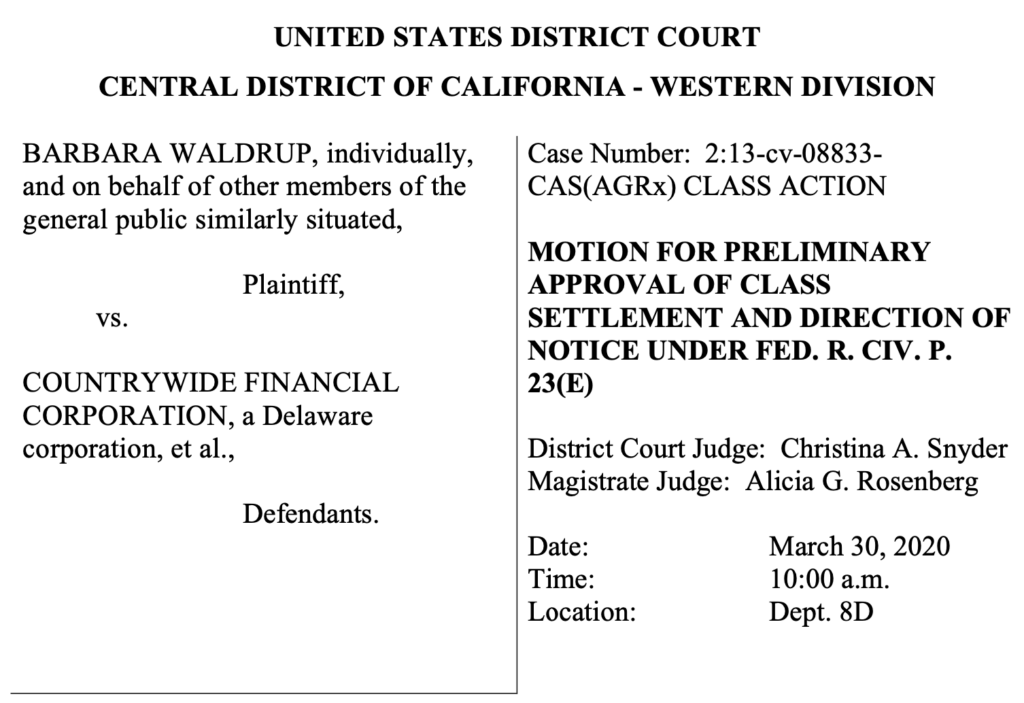 Believe it or not, cases are still being litigated in relation to events during the mortgage meltdown years.
After nearly seven years of litigation, a settlement has been reached in the borrower class action filed in 2013 regarding appraisals managed by defendant LandSafe Appraisal Services between January 1, 2003 and December 31, 2008. The other defendants in the suit include Countrywide Home Loans and Bank of America and various affiliates. The central premise of the lawsuit was that the defendants had charged borrowers fees for home appraisals that systemically failed to comply with the Uniform Standards of Professional Appraisal Practice (USPAP).
Subject to court approval, the settlement calls for $250 million to be placed in a settlement fund for distribution to the borrowers. Using mortgage records, the settlement administrator will determine each borrower who obtained a Countrywide loan for which LandSafe provided the appraisal and then mail a check to each borrower for a pro-rata share of the settlement funds. It's estimated that each borrower will receive about 22% of the amount they were charged for the appraisal.
The settlement of this 2013 case comes on top of several prior cases regarding appraisals for Countrywide and BofA, starting with the highly publicized whistleblower case initiated by LandSafe's former employee Kyle Lagow in 2009 (a case that was handled by some of the same lawyers who handled this case against LandSafe).
While overseeing appraisal review work, Mr. Lagow alleged that he had observed systematic appraisal inflation relating to FHA loans originated by Countrywide and later BofA near the peak of the mortgage bubble. Lagow worked for LandSafe from 2004 to 2008. In his whistleblower complaint, he alleged that the lenders conspired with LandSafe to inflate appraisals to increase the size of mortgage loans sold on the secondary mortgage market and that the federal government was harmed when many of the loans defaulted, with the FHA then having to make insurance payments on them. Among many points, his complaint alleged that "go to" individual appraisers had signed as many as 350 appraisals per month. The U.S. Department of Justice intervened and settled that the case in 2012 for $75,000,000 — in combination with several other cases involving BofA and Countrywide which settled for a total of $1 billion.
The Lagow case was then followed up by a second case initiated by another LandSafe employee – which ended with Countrywide and Bank of America paying the governmental entities a total of over $16.5 billion to resolve multiple mortgage-related claims. Because these various actions were governmental fraud cases, however, they did not result in payments to individual borrowers — that is the purpose of the case now settled. The complaint and evidence presented by the plaintiffs in this case relied extensively on the information provided by Kyle Lagow in the original 2009 whistleblower case.
The motion for settlement approval and the relevant complaint are here: