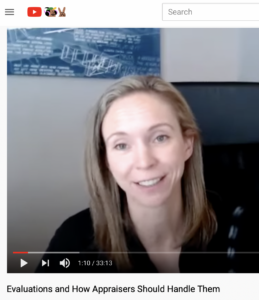 I had the pleasure to do an impromptu interview of the CEO/founder of one favorite clients about the subject of non-USPAP evaluations. Deb Clark, MAI is the CEO/founder of Eval.com. What she's done is crack the code on how appraisers and appraiser-owned firms can profit from non-USPAP evaluations.
The interview was hosted by The Appraisal Buzzcast and is on YouTube. For a discussion about the delivery of non-USPAP evaluations under the Federal Interagency Appraisal & Evaluation Guidelines, the video is almost viral. 🙂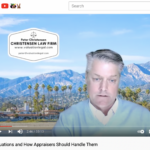 There is definitely something to the logic behind having local appraisal firms involved in delivering these kinds of valuations – doctors work with nurses to provide patient care, lawyers work with paralegals to handle cases. Should appraisers – as the highest level of valuation professional – oversee and profit from the work of evaluation analysts to deliver some of the millions of non-USPAP commercial property evaluations ordered by financial institutions each year?
Peter Christensen